Coventry born, London bred personal trainer and martial artist Patrick Hutchinson has been motivating people and uplifting his community long before he became a national hero.
Raised by a Jamaican single mother from the Windrush generation who did all she could for her son and daughter which included going without at times to ensure her children were happy. On his fathers side he is one of nine children, 5 girls and 4 boys.
On a steady path to superseding his dreams, he became a father at age 19 and has 4 wonderful children, 1 boy his eldest and 3 girls. Patrick raised his son as a single parent with the help of his mother and younger sister whilst working in the city in the field of IT.
He frequently travelled to Thailand to endure brutal Muay Thai training camps where he honed his Thai boxing skills and still does till this day. He accredits a lot of his mental fortitude to those times training in his beloved Thailand and owes a lot to his various Kru's (Instructors).
Patricks earliest martial arts memories came from watching chinese kung fu movies. He then started in the art of Tae Kwon do at the age of 12. His latest martial arts love affair is with Brazilian jiu jitsu which he has been doing for 3 years and is still a white belt.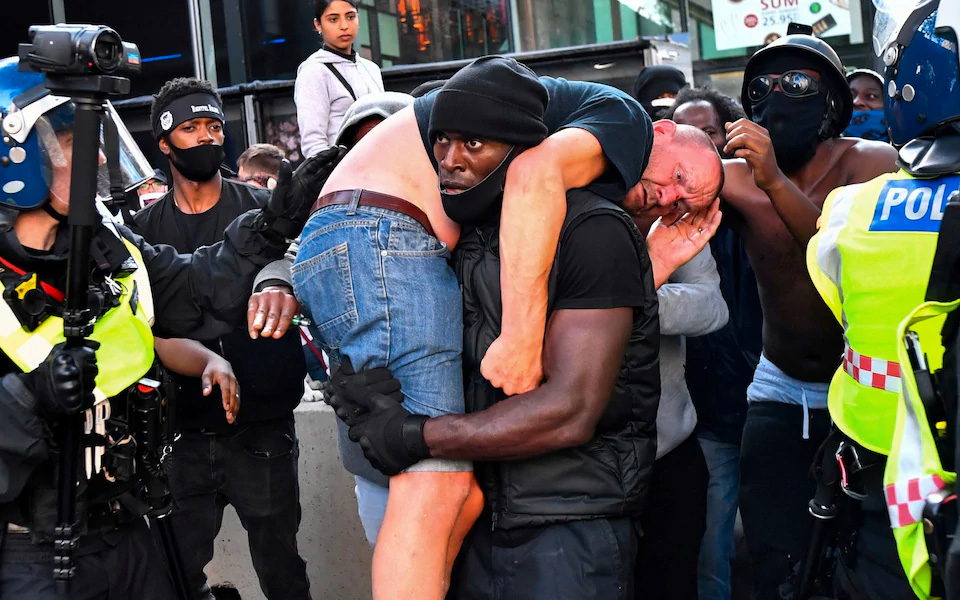 Actions speak louder than words, and the most striking element of Patrick didn't require any subtext: it was a black man taking a white man that day out of danger.
Luckily, Patrick's heroic play among chaos was captured on camera and in a matter of hours the likes of CNN, The New York Times, The Guardian, and The BBC started calling.
By morning the photo of Patrick and his friends graced the cover of newspapers worldwide, and they've collectively been in constant demand since. Among many things, they've landed features in Men's Health and were invited by Lord Dr Michael Hastings to the Houses of Parliament.
Off the back of the hype and trajectory of the seminal moment, they've launched their own initiative called United To Change and Inspire.
Embracing the power of his new platform and how he's moving forward, Patrick reflects "I knew I was going to get a bit of attention, but this is probably 1000 times more than I thought it would be.
I can't say that the man I am now is the man I was 20 years ago. But as a 50-year-old man with children and grandchildren, I'm trying to be a peacemaker and making sure that people don't get hurt. These things come with age.
...there's no need to rebuff with "All Live's Matter," of course they do.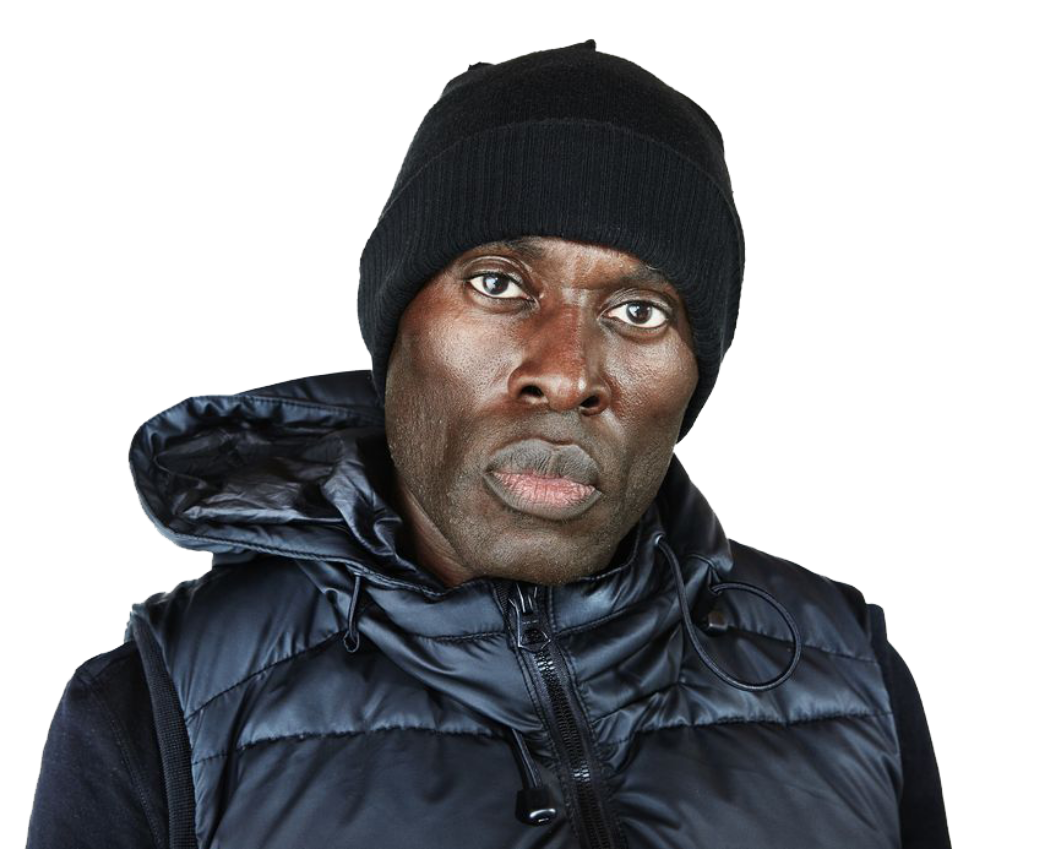 I'm glad people will look at my image as one of humanity and equality and that people all over the world can learn from it... And I hope I show young people that the good guys can come out on top. There was a time when I didn't believe that myself, but I do now.
In my life, I have had some really good dreams and woken up and realised, 'Shit, that wasn't real.' This one is real, it's still here, and I've not woken up out of it.
To think Reverend Al Sharpton and Lord Dr Michael Hastings, both so greatly respected are contacting me to say how proud they are and what I have done is going to really help us, in the long run, that is so powerful. People are saying there's going to be murals, statues and pictures of me in books for years to come and that the image is iconic, it's so surreal. I didn't know my actions were going to be photographed or blow up like they have, but I'm happy it did. Because whatever they do from here on in, they can't erase that moment! "
Back in London, he flexed his fitness prowess and innate abilities as a leader to elevate any and everyone he trained with. Then as an athletics coach, continued to pass on his wisdom to a host of young rising sprinters.
More than his phenomenal skills, Patrick's a loyal friend, uncle and grandfather. He is as resilient, protective and furiously passionate about his own future as he is about the future of those around him.
And because of that, on Saturday, June 13th 2020 Patrick made a move that would change the course of history.
Protesters from all over the world took to the streets to call for justice after the deaths of George Floyd and Breonna Taylor at the hands of police. As fathers, Patrick and his friends Jamaine Facey, Chris Otokito, and Lee Russell were propelled to attend and protect any who were not met with peace.
However, they were met with violent aggression among a sea of hooligans with opposing views that had reached a boiling point. They found one of the far-right protestors heavily intoxicated, slightly concussed and slumped on some stairs in the middle of an almighty melè between Waterloo station and the embankment. Patrick picked him up while the others shielded him and carried him to safety. Humbly retracing their steps, Patrick says "Some of the protesters were trying to protect him, while others trying to harm him". As I was carrying him, he was still receiving blows. It didn't cross my mind that he might be a counter-protester or hold prejudices, my instinct was just to get him out of there."
Watching the younger generation out protesting it's gratifying to see how engaged they are with their future. They get it much more than my generation do. Our youngsters now are of the understanding that their entitled to an equal future and they're demanding it. They're not going to take it lying down. That makes me proud to see.
Also, I'd like to think that I've inspired some of the older generations who may have outdated views that colour is insignificant. I hope that I might have shown them we are one race on this planet. Although everyone's walking around and saying Black Lives Matter, there's no need to rebuff with "All Live's Matter," of course they do. We understand that, and we've proved that in our actions, but right now, it's black lives that are under threat.
There's a greater good here, a bigger picture and a bigger goal. If we allowed anything to derail that, that day, there could have been a catastrophe. If something had happened to that man, the media would have jumped on it and made him look like an angel. That's the truth. I couldn't let that happen. I had to make sure that the correct narrative was protected.